Why am I able to help you achieve your results?
I have an extensive corporate career in HR & business transformation, leadership development, change management, culture change, and business strategy development, and have assisted many organizations to increase their productivity through culture change and business transformation inside out. I have worked across many industries including Regulatory, Telecommunications, IT, Financial Services, Real Estate, Retail, Utilities, Manufacturing, Government, Supply Chain, Transport & Logistics, Not for Profit, Automotive, Education.
Every organisation is different, so is my approach in resolving your particular challenges. My approach is not about "ticking the box". I am passionate in creating change at personal and organisational level, helping leaders and organisations build a long lasting, sustainable difference.
 TESTIMONIALS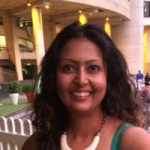 I am writing this recommendation with immense pleasure about my experience with my mentor – Alma. Alma is a highly energetic professional who is always approachable. Alma is very informative, courageous & motivating. I have learnt a lot from her coaching & polished my interview skills. I am looking forward to learn & gain from ongoing mentoring from Alma. On a personal note, I also find Alma very spiritual & refined human being! She is a strong woman & I am privileged to be mentored by Alma.
Aman Kaur 
ASG Group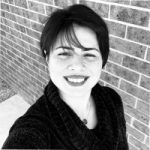 I am pleased to write this testimonial for Alma. Alma is an excellent career coach and industry mentor. She is incredibly intuitive, an excellent listener and highly pragmatic. Alma is part strategist, part thought provoker, and part cheerleader. She has a way of repackaging your own,.sometimes confusing, thoughts in a way that adds meaningful direction. I am very grateful to have worked with her during a challenging period professionally and highly recommend her services to anyone who is looking to transform their career.
Asmaa Yousaf
Infrastructure Partners Investment Fund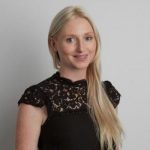 I had the pleasure of attending Alma's 'Combatting Bias To Build an Inclusive Leadership' Workshop last year. Alma is such an engaging presenter, sharing her expertise, she brought the content to life through her interactive approach. Her session empowered me with new knowledge on how to practice inclusive leadership and I left eager to start applying learnings in my workplace and continue research on the topic.
Elizabeth Trewhella
SheWorks Manager at Fitted for Work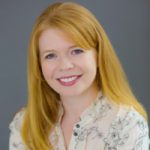 Alma is one of the most passionate and pro-active people I have come across within the coaching and careers development space! Alma sat with me for a strategy session which was brilliant. She is so open with her knowledge and genuine in her approach – which is wanting to see her clients do well. I am so happy to have been introduced to Alma.
Melinda Weston
Melinda Weston Career Coaching
Alma is a force of nature. She combines technical knowledge of HR/ER practices with a deeply empathetic and pragmatic approach to migrant women empowerment in the workplace. She is an advocate for the value of cultural diversity and I am lucky to have her as one of my mentors!
Maria Azzurra Tranfaglia
Department of Premier and Cabinet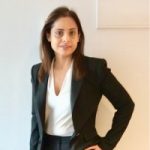 I had the opportunity to be mentored and coached by Alma Besserdin , who is one of the best Career coaches and mentor in the industry. Alma took genuine effort in understanding my strengths and provided the guidance that paved my way for success in a totally unknown market. With Alma, I was always honest in the areas where I needed training and coaching. She has always been easy and flexible with her timings, to an extent that she once even coached me for an upcoming interview from the hospital while taking care of her father. Thanks to Alma, I am a much more Bolder, Courageous and Confident individual. Alma, Thank you for your continued support, coaching and for being part of my career journey.
Sudha Pandey
Liability Specialist, EML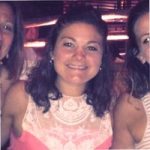 Attending Alma's workshop was a great chance to refocus my mind, understanding the little impacts that can make life easier and reset clear goals. Alma was able to show that by focusing on yourself first, you can achieve so much more. • Value Proposition, Branding & Career Goal Setting Playbook – Is an additional tool from the class, to use throughout life, career and personal goals. Alma herself was great to engage with, positive attitude and listened to everyone in the class. Sharing her personal and career experience was a great addition to all of her knowledge and experience in coaching and influencing.
Rebecca Jones, Sales, Management, Customer Relations, PACCAR
I have worked with Alma on a number of projects this year and have found her to be a knowledgeable and engaging professional who has a true passion for Diversity and Inclusion. Her insights, particularly around multiculturalism, are eye-opening. It is a pleasure working with Alma.
Debbie Brooks
Diversity Recruitment Leader, IPA

Alma is an engaging presenter with a thought provoking story to tell…Her experiences, insights and skill have the ability to help position enterprises to authentically integrate diversity into the modern-day workplace. If your enterprise wants to be an employer of choice, a destination for talent and get the edge on your competition you need to work with Alma.
Theresa P Mills,  CEO Money101
I thoroughly enjoyed Alma's workshop on "Building an Inclusive Community". Alma's knowledge and passion were evident and helped me understand the complexities different cultures face with "fitting in" to our communities. I learnt new ways to be inclusive I would not have thought of. I'm much more aware of my "Blind spots". I will educate my own children in the benefits of being inclusive and living in an inclusive community.
Adam Kent Advocate
RS Victoria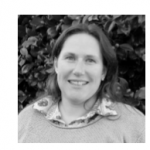 Integrating yourself if very important. Ask questions to understand and ensure that you keep body language and wording open too. Acknowledge without judgement. Take time to understand the deeper culture and don't make judgements on the small amount that you see at face value. 
Kelly Barnes
Western Agriculture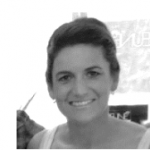 I loved Alma's energy and passion. I really enjoyed hearing her story and how she uses that as a positive to help others and influence change. In life there are choices, and even if we can't see them right now, keep looking! Loved the NLP influence in Alma's presentation! Just because this is a habit I have doesn't mean I have to be run by it, and keep an eye out for that unspoken communication. I was also fascinated by the population growth statistics that were presented.
Amy Sylvester
South West TAFE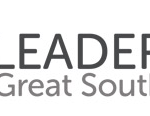 We loved working with you Alma your facilitation style is energetic and infectious. Thank you
Leadership Great South Coast

Alma is a fantastic manager to report through to. Always supportive, genuinely interested in understanding issues and highly energetic, Alma strives to deliver the best from her direct reports. Working with Alma to help deliver organisational change at Adecco has been highly informative and I have learnt so much over the last four and a half months that I will be able to apply over the balance of my career.
Neil Smith
Change Manager Credit Management

Alma has an advanced strategic and practical knowledge of business transformation and change management. Alma has been instrumental in facilitating large scale business transformation in large corporates successfully. Alma's straightforward approach and her superior HR generalist and specialist skills are what sets her apart. I would thoroughly recommend Alma's work.
Con Lambros
Senior HR Executive

Alma is a natural change agent. She knows how to make the impossible happen and quickly. People love Alma, they love her style, passion and fun personality.  Alma brings the amazing and wonderful combination of a can-do attitude, a laser like legal detailed mind and a very personal care for others.
Jovita Gartlan
Senior Leader in McKinsey & Company's Transformation Team
Alma Besserdin is a consummate professional offering end to end career transition & professional coaching services which encompass truly partnering with the candidate in their career journey. From executives to early career staff, I would not hesitate to engage Alma knowing that staff would receive the highest quality 1-1 assistance. Alma's leadership style builds confidence, knowledge and skillset in her clients which enable them to significantly further their professional careers. She is an exceptional coach & mentor whose passion has the ability to inspire across all ages, backgrounds & industries.
Tarnia Sniadala
General Manager Human Resources Corporate

"We approached Alma because our organisation Slavic Welfare Association Inc. needed governance and policy and procedures developed due to being newly re-established. Alma is very knowledgeable, skilled and best of all a supportive and understanding professional. Her expertise and services helped our organisation form its underlying ground for successful and lawful operation. Alma's positive, encouraging and enthusiastic personality and approach helped ease the overwhelming change and implementation processes we required to undertake as an organisation. We strongly recommend Alma and her services to others in need. Words cannot express how wonderful she is and we look forward to collaborating with her in the future."
Nikolina Josipovic
Program Coordinator & Administrative Support
SLAVIC WELFARE ASSOCIATION INC.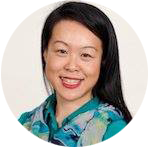 "Alma, your presentation at CPA Small Business forum was uplifting and entertaining. You have demonstrated a great deal of knowledge in the area of managing change at the personal and organisational level. Your approach is very down to earth and using many practical examples that the audience could relate to. What a refreshing speaker and one that should be shared with many other people .You presented in a manner that was both humorous and entertaining, while still getting your message across to the entire audience. You connected with the audience really well and established an amazing trust and rapport.I am a frequent attendee of CPA events and your presentation was one of the best that I have ever attended, if not the best. Again, thank you and I hope to see you presenting soon again."
Sunjae Choi
Director
Deloitte Austrralia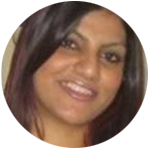 "When you are at a stage as a professional where you wish to pursue a career, you can be assured of top-notch training and mentoring whilst working with Alma as she helps fosters a great working environment that drives any individual to perform to the best of their ability. Alma is not only passionate about the work she does but at every level transforms the way work is done. It has been a great privilege to have worked with Alma as not only did I learn new skills but also learnt how to keep evolving in a dynamic work environment where changes happen at every step of the way."
Natasha Almeida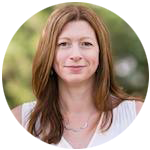 "I engaged Alma's support in undertaking some high level business and strategic planning for Flourishing Minds Consulting. She provided exactly what was needed, leveraging her unique combination of skills and experience to deliver objective, yet insightful advice and suggestions. Alma's warm, supportive and professional approach also made our session a highly enjoyable experience. I'm fairly sure our professional relationship will now extend for years to come!"
LEISA MOLLOY
Director & Business Psychologist
Flourishing Minds Consulting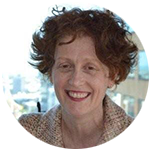 "Alma is a skilled organisational change/organisational development professional. She applies a practical 'best fit' approach to organisational change, ensuring the change program fits the specific organisational requirements. Alma helped shift the organisation to achieve the organisational goal of being an 'employer of choice'. Alma is a skilled communicator, able to communicate complex concepts to a range of stakeholders, while maintaining their engagement. Alma has a rare capacity with in the consulting profession, acting as an enabler as well as change advisor. I have continued to leverage the knowledge I gained while working with her, years after the completion on the project."
Susan Quinn
Senior HR Business Partner a
Victorian Agency for Health Information